GREETINGS to all our Garden Lovers & Foodies! This site was created for like-minded gardeners who love growing fresh produce and use it to prepare healthy and delicious meals everyday. Don't believe for one minute that you're limited with too little space to stop you from cultivating your very own indoor garden. Your garden can be your choice of either a small cosy lawn area, balcony, window sill, countertop or rooftop.
What a fantastic way to grow healthy produce and have your very own fresh herbs and vegetables for cooking all-year-round. Not only do I find it therapeutic but, it saves time and money and avoids all that nasty fertilizer and pesticide that goes hand in hand when purchasing fresh food from many local stores. Quite simply, indoor gardening can be easily incorporated into anyone's lifestyle!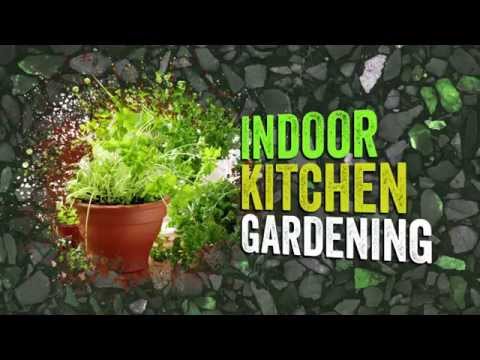 Everyone can be a Gardener! Our philosophy is that fresh food is better, certainly tastes better and is a much healthier choice. The joy of picking fresh produce from my very own kitchen garden and eating it straight away is fantastic, not to mention environmentally friendly too. I am of the belief that communities as a whole are important and love sharing their growing tips and producing fabulous food for family and friends.
Last but not least, I believe that strong values of growing food and showing others the correct information to get started with their very own Kitchen Garden, is valuable. BON APPETIT!